Friday, May 6th, 2011
I missed this when it happened back in April, but haven't heard a peep of it since (until I was cleaning out my feed reader and there it was!)
Via The Washington Blade Online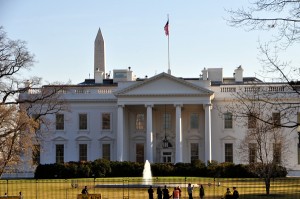 Transgender activists intend to discuss federal policy issues at an upcoming White House meeting that will be the first ever held by the Office of Public Engagement to focus solely on trans issues.
Shin Inouye, a White House spokesperson, said the meeting, which is set to take place Friday at the Eisenhower Executive Office Building, will include transgender leaders who work on federal policy.
"OPE routinely holds meetings with various stakeholders to discuss various policy issues," Inouye said. "Friday's meeting, like most OPE meetings, will be closed press and off the record."
Additionally, Inouye said the meeting will be the first ever for the Office of Public Engagement where transgender issues are the sole focus of discussion.
"While transgender issues have been covered in previous OPE meetings, and transgender leaders have been included in other OPE meetings, this would be the first time OPE has held a meeting solely focused on transgender issues," Inouye said.
Mara Keisling, executive director of the National Center for Transgender Equality, said she plans to attend the meeting.
"This is the first president who has allowed trans people — really allowed LGBT people — to bring forward problems and then advocate for them," Keisling said. "In the Bush administration, we couldn't even do that. They wouldn't even listen to us. They didn't care what our problems were. In fact, they were making most of our problems."